Slide 1
Complete dressing for your robot
As a leading supplier of peripheral equipment for industrial robots, RSP provide a wide range of units to completely dress your robot according to any application demands. We provide everything from end-of-arm units to hose packages, valve units and other components.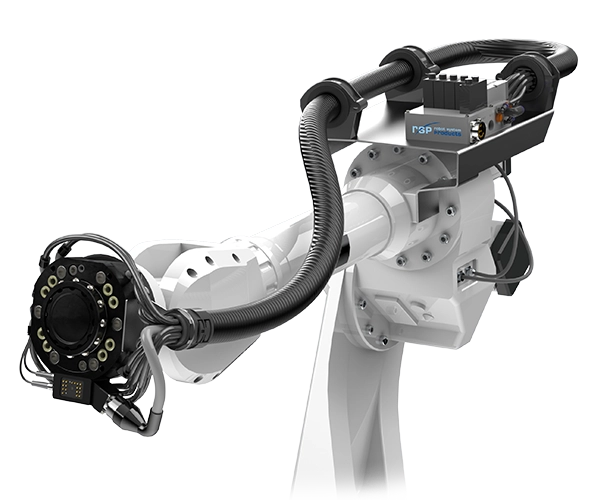 Slide 2
High performance robotic tool changers
When it comes to utilizing the robot's performance when it comes to end-of-arm tooling (EOAT), tool changers are invaluable due to their versatility and efficiency. All tool changers from RSP comes with our patented locking system TrueConnect™.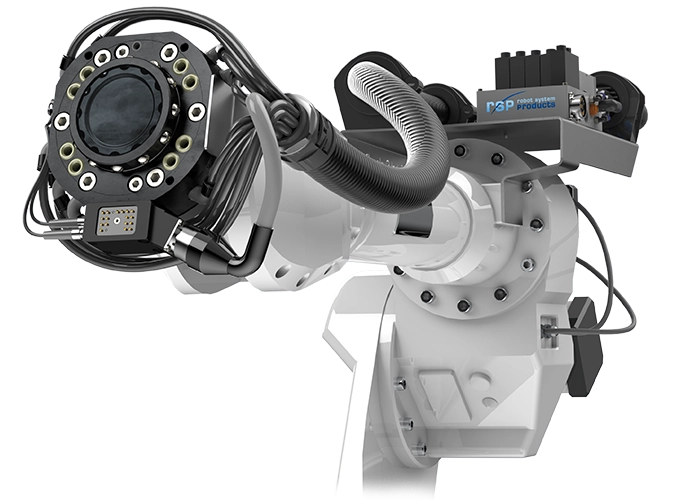 Slide 3
Hose packages for longer lifetime
With our roots in the robot world from many years, we know how much trouble a bad designed hose package may cause. Our design department always have long lifetime as priority when it comes to developing new hose packages. Today we provide hose package solutions for more than 100 robots.
Improving Robot Flexibility
Robot System Products is a global leader in high-performance industrial robot accessories, providing tool changers, swivels, hose packages, valve units and complete packages to dress robots for different applications.
RSP stands at the forefront of the industrial automation industry as a renowned global leader in delivering cutting-edge solutions for enhancing the performance and versatility of industrial robots. Among its diverse range of innovative offerings, tool changers take center stage due to their unmatched benefits for modern manufacturing processes.
One of the key reasons why tool changers are highly regarded in the industrial robotics realm is their unparalleled versatility. RSP's tool changers allow robots to effortlessly switch between different tools or end-effectors, such as grippers, welders, drills, or other specialized equipment, with minimal downtime. This enables robots to perform multiple tasks or handle various products without requiring time-consuming manual tool changes, thereby maximizing productivity and throughput.
By choosing Robot System Products and our innovative accessories, such as tool changers, you can expect a higher return on investment (ROI) through increased productivity, enhanced safety, and future-proofing capabilities for your industrial automation processes. RSP's cutting-edge solutions empower you to optimize your robotic systems for maximum performance and efficiency, positioning you at the forefront of modern manufacturing.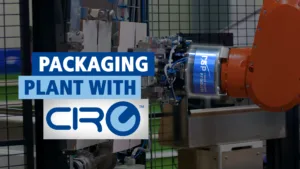 The German integrator Kröning Automation has created a very nice application for packaging. The robot is supplied with a CiRo unit from RSP. This great...
Read More

All our tool changers feature the patented locking device, TrueConnect™. It reduces play to the minimum and enables absolute alignment repeatability throughout its lifespan. With its unique design, it does not require exact alignment before docking with different tools. The principle behind the locking mechanism is the uniform distribution of load, obtained by pressing locking balls into spherical grooves in the tool attachment. Industry leading longevity and positional flexibility when docking.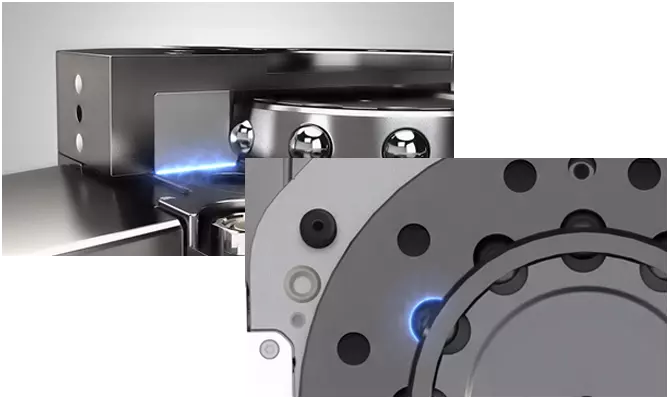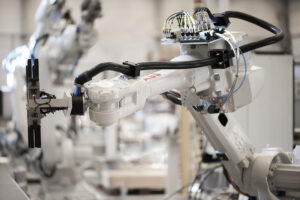 Rotations up to 500 degrees around axis 6. Free choice of cables and hoses. Withstands wear, dust and damp environments. Compact and cost-efficient. We have...
Read More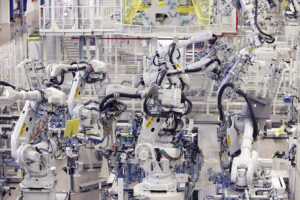 The efficient use of industrial robots requires tool changers, according to experience gained from Scania's new bodywork facility in Oskarshamn, Sweden. When choosing supplier, quality...
Read More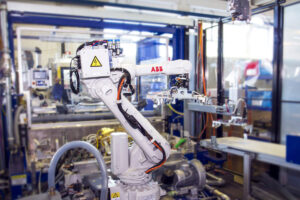 When the German company FRIMO established a plant for gluing interior fittings for the car industry, the opportunity to fully utilize its robots' mobility was...
Read More