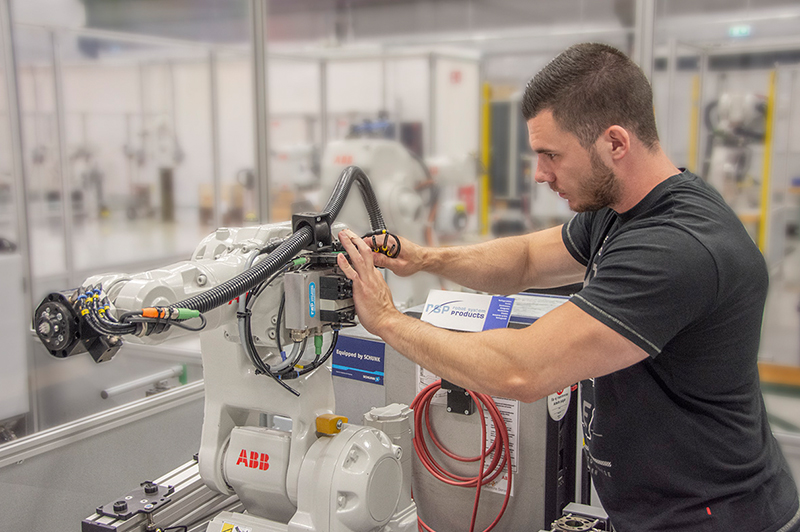 Robot System Products offer a wide range of support for service and repair.
RSP can offer you a wide range of support to avoid unwanted stop in production and ensure product durability. Maintenance procedures are always described in the product manual. If you need support from us, please contact us using the form below or call our service department. For local support, please contact the RSP representative in your region. Contact information is available here.
Do your products need some reconditioning? Take advantage of RSP's exchange program!
We offer refurbishment of your Tool changers, Swivels and Swivel tool changers. RSP's exchange program starts from the principle one unit in, one unit out.
If one of your Tool changers, Swivels or Swivel tool changers needs an upgrade or refurbishment, you can send it to us as a part of our exchange program. The program works in a circular motion: you send in a product in need of repair, and we send an exchange unit to you. The exchange unit is a fully repaired unit, tested in accordance with RSP's signal test routines before delivery. We replace ALL vital parts during the repair to ensure a completely working unit.
RSP are ready to send the exchange unit right away and do not need to wait for the customer unit to arrive to us.
Do you want to take part in the exchange program? Fill in the return sheet and email us directly.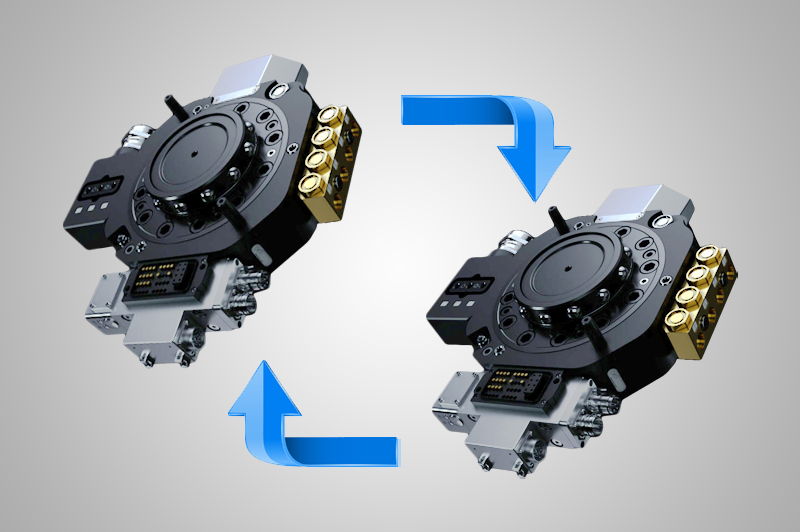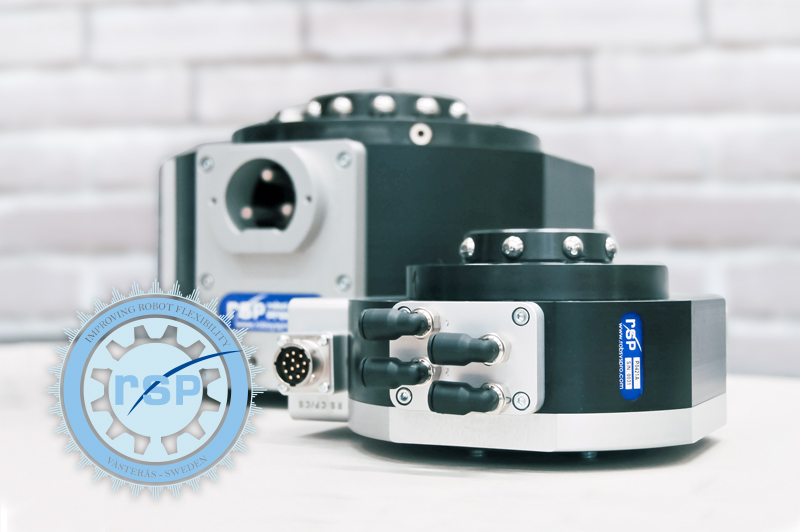 Product warranty information
Our products have a warranty of at least 1 year from the date of delivery. The warranty applies to manufacturing defects, shipping damages or other failures caused by Robot System Products AB. The warranty applies only for products that have not been opened or modified and if the recommended maintenance has been done. For more information on warranty terms or the extension of the warranty period, contact us via our  contact page.
Exchanged or refurbished parts have a warranty period of 3 months. 
Tool Systems Add-in for ABB RobotStudio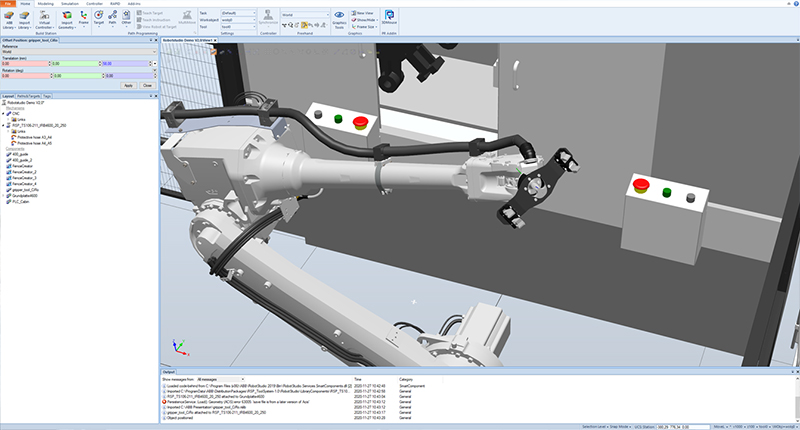 Import a fully dressed robot with a few clicks
With our Tool Systems we have facilitated the process for integrators, both on choosing and installing the dress pack for the robots. Now we are taking another step in simplifying this by creating a Tool Systems Add-in for ABB RobotStudio. Using this add-in, the integrator can import a fully dressed robot directly into the program with just a few clicks. The imported robot models are adapted to simulate the movement of the hose package, which makes offline programming a lot easier.