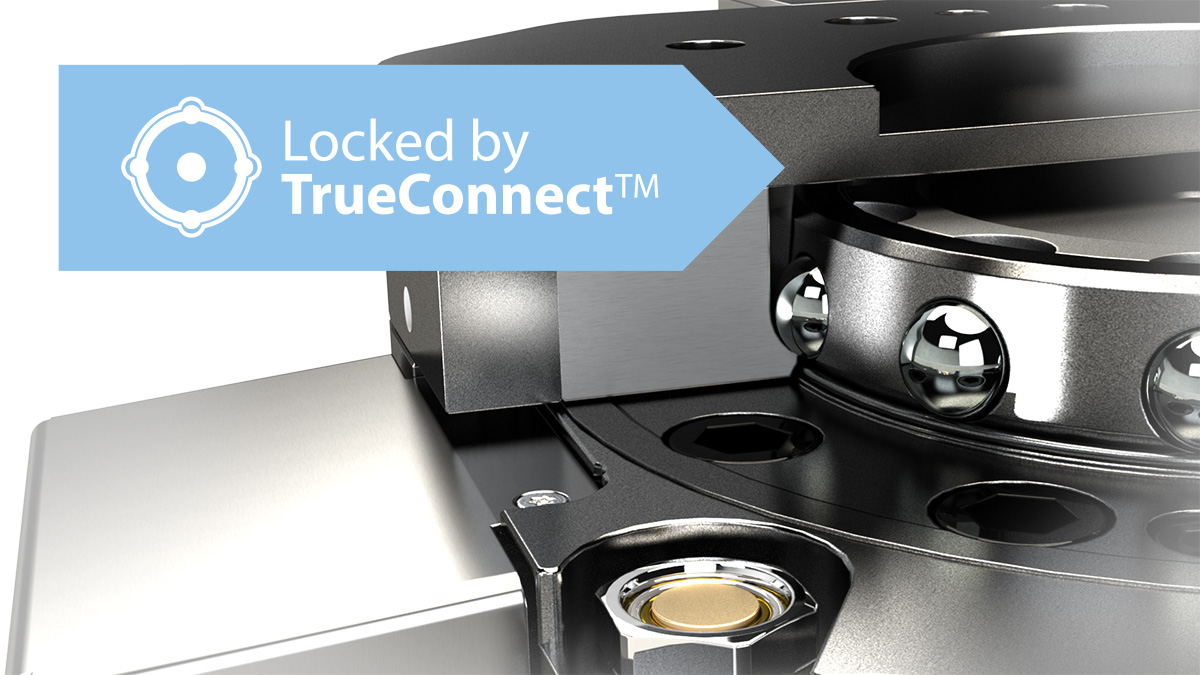 The patented locking device, used on all our tool changers
With a tool changer, your robot has the possibility to perform a wide range of tasks. TrueConnect™ is our patented locking device, featured in all our tool changers. The docking of your tool is made faster, stronger, and simpler. It repeatedly ensures a secure docking of the tool, thanks to the unique locking mechanism.
The principle is a uniform distribution of load, obtained by pressing the locking balls into spherical groves in the tool attachment. This design is proven to withstand the heavy weights of industrial work, having a coupling that is stronger than the bolts used for attachment. The locking cycle is completed in under 0.3 seconds. A quick locking cycle can save you valuable production time and improve the productivity of your robots.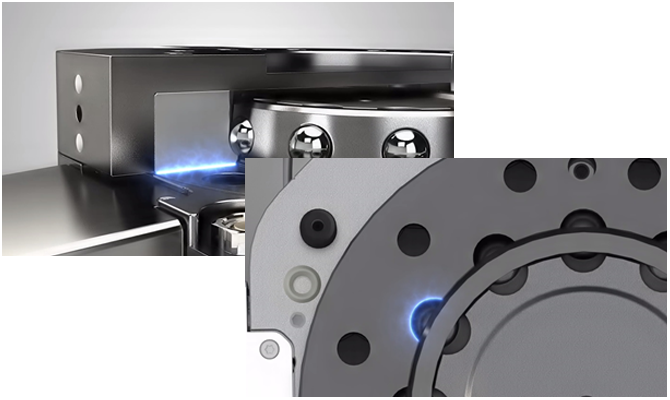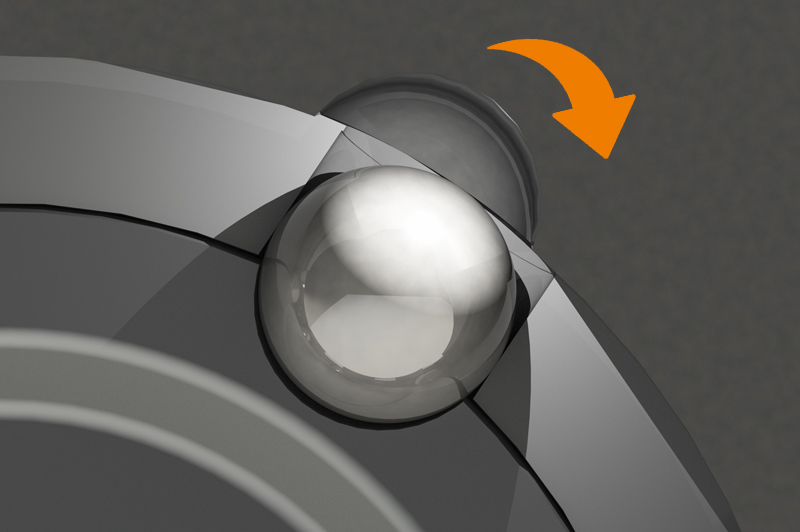 Tool changers with TrueConnect™ do not require exact alignment before docking into different tools. It gives you a positional flexibility, as the mechanism itself enables exact alignment repeatability. Make your robot versatile and flexible with tool changers from Robot System Products. Locked and secured by TrueConnect™
Secure locking in 3 steps
Step 1. Centering and orientation
The locking balls are entering the cavities which are spherical groves in the TA. This function aligns the tool in position, both axially and radially.
Step 2. Locking start, safe position
The balls are entering the next step of the grove. This is a safe position where the tool is stable against any impact or if air pressure is dropped.
Step 3. Tool locking complete
Then final position creates a complete lock of the tool attachment, where a high friction together with the locking balls keeps it in place.