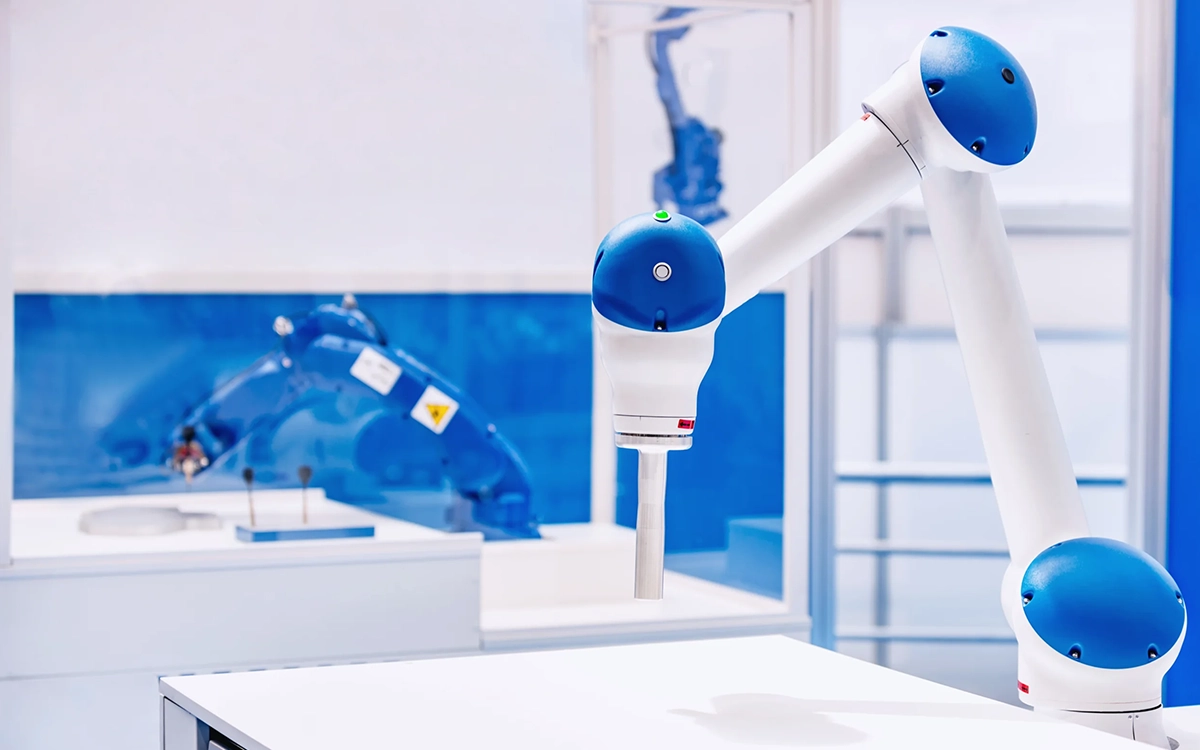 Interaction between humans and robots have always been a problem. Mostly because of safety issues. For a robot be able to share the space with humans, or to be placed in close proximity, the evolution of industrial robots developed into a "new spieces", the cobots, or collaborative robots. Although it is important to realize that if you put, for example a knife blade or a soldering iron in the end of the cobot arm, safety might be a big issue after all.
Nowadays cobots have been existing on the market for many years and you normally see brands like Universal Robots, Techman, KUKA with the LBR-series, ABB with GoFa and YuMi models, Fanuc CR-series, and a lot of other brands can be added to the list. For the last years the use of cobots has increased and there are now over 50 different robot brands supplying cobots. With over 32 000 cobtos installed in 2021, according to IFR. The forecast is +40% per year until 2026.
General cobot applications
Companies and factories, independent of industry and size can benefit from collaborative robots and today they perform various tasks like machine tending, packaging, assembly etc. Many companies have seen the cobots as a step into the robot world, and a good start to invest in automation. Mostly this is because the cobots generally don't need the same safety area with fences and other safety solutions. But the fact that many of the cobots have an easier way of programming, due to a hand guided teaching interface, is also an important part of why it may seem like an easier investment since you don't need a very experienced robot programmer.
The Swedish food manufacturer Orkla use UR10 robots from Universal Robots to streamline their production when it comes to packing food in cartons. They found that it was easy for their employees to learn the system and to work together with the "new colleague". Last Arrow Manufacturing, which is an American metal fabrication company use CRX-robots from Fanuc in their welding applications. And welding with cobots is probably something we will see a lot more of in the future. It is the perfect way of having skilled welders focus more on precise tasks and having cobots taking care of the rest.
Cobot challenges, now and in the future
As mentioned earlier cobots are considered safe. But it all ends up with the application they are implemented into. The collaborative side where humans and robots work together side by side will surlily increase when it comes to assembly lines and similar processes. But what happens when the demand for faster production and delivery times increases? Will the speed of cobots stand up to the utilization of ordinary industrial robots? A big part of the challenge for cobots is to make them perform as good as possible to insure future safe applications. With the right peripheral equipment, the collaborative performance will be even better. RSP provides a wide range of products for collaborative robots. Maybe you need to equip your cobot with more than one tool. A small version tool changer would absolutely take care of that. Or do you have problems with attaching a hose package to the round body of the collaborative robot? Robot System Products got you covered!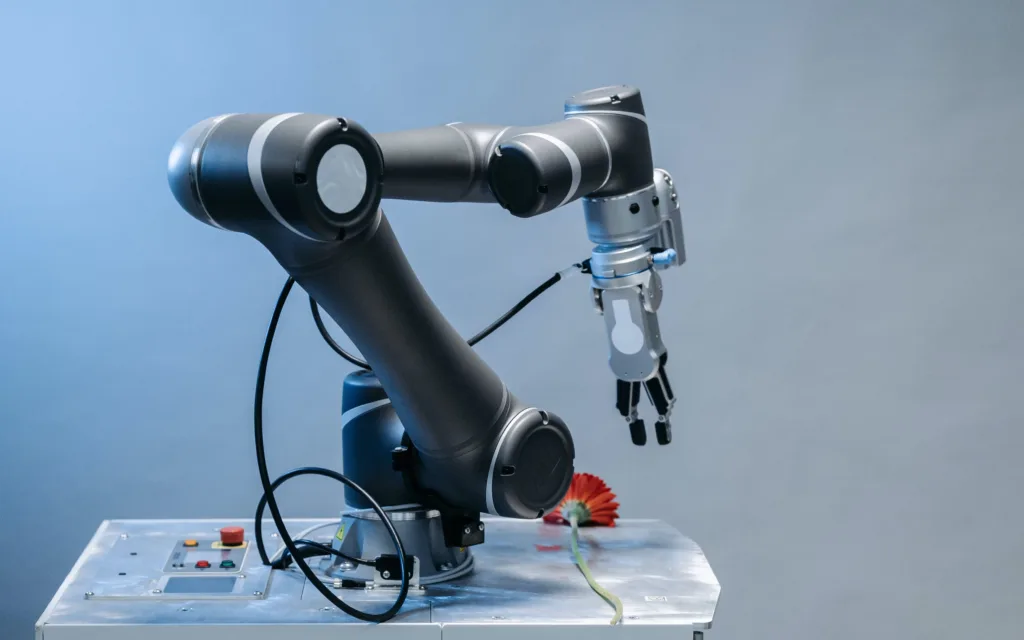 Robot System Products – Technology and solutions
With the big increase of cobots installed, we are happy to let you know that we have a lot of peripheral equipment for those applications. Being a leading supplier of robotic accessories, our development team are doing a great job to ensure flexibility and reliability of collaborative robots. Most of the various cobot models have quite low payload capacity. RSP provides both tool changers, swivels and STC (swivel tool changers) for the lower scale of payload. And our patented CiRo solution can be perfect to minimize the hose movement on your application.
Generally, for cobots, the slim design and round body interface makes it difficult to attach hoses and cables along the robot body. We supply a wide range of hose clamps and hose guides, perfectly suitable for those applications. Loose hanging cables and hoses can cause big problems on robots, especially on collaborative ones. The parts provided by us are the perfect solution and lets you build your own hose package according to your needs. Of course, we already have complete solutions for various cobot models for bolt-on installation.
Economic values and technical advantages from RSP
At Robot System Products we have our roots in the robot world. With years of experience and knowledge we can make sure to give you the best support and solutions in technical assistance, development and investment processes. By having close communication with the robot manufacturers we provide systems that are top-of-the-line well proven. We also provide a range of various patented solutions that ensure you as a customer to get more values in your automation investments.
Products suitable for collaborative robots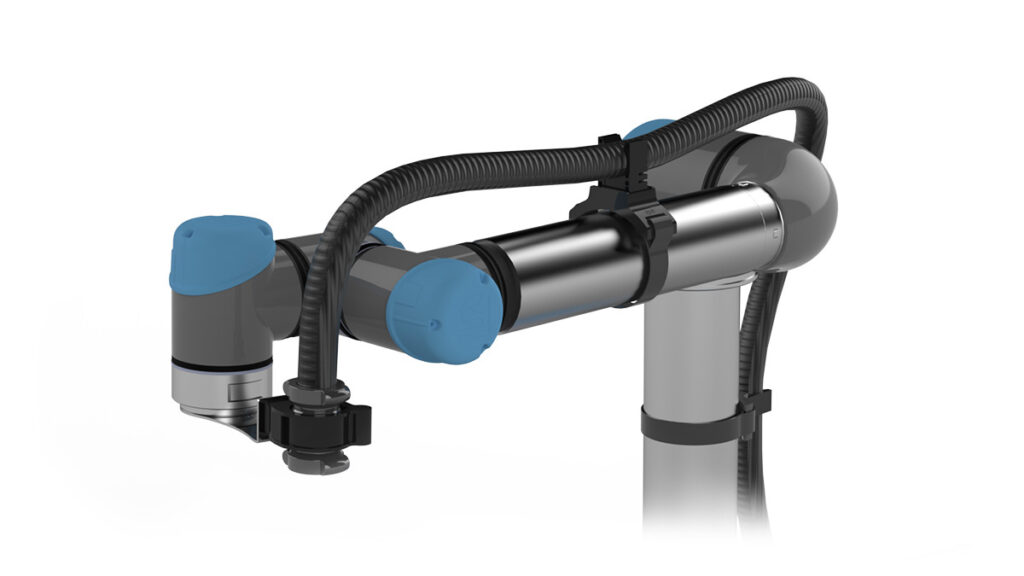 Hose packages
Our standard assortment of hose packages involve more than 100 robot models. Parts for building your own package are also available.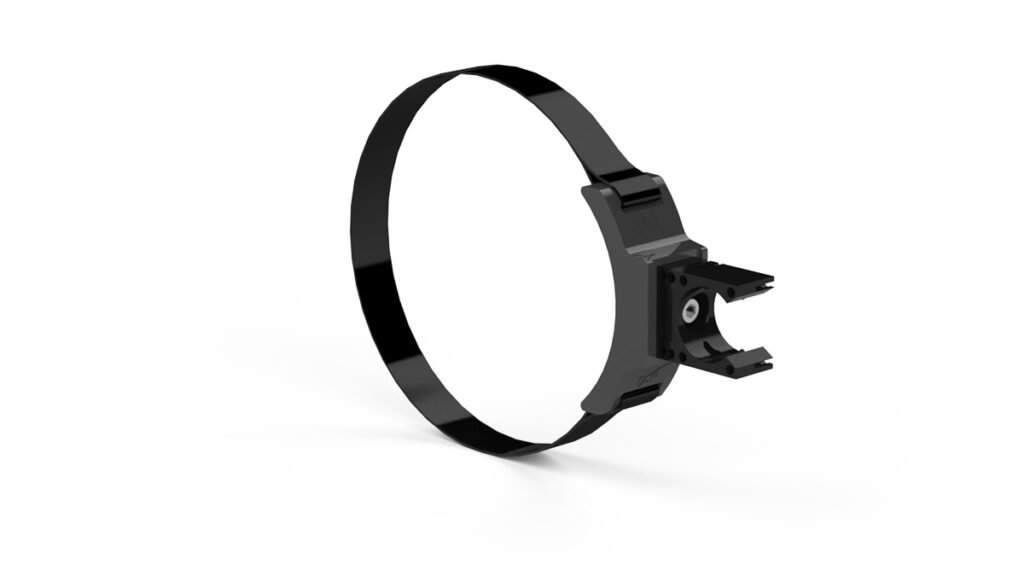 Components
Build your own hose package easily using suitable components from our wide assortment of parts. Quick and easy to install.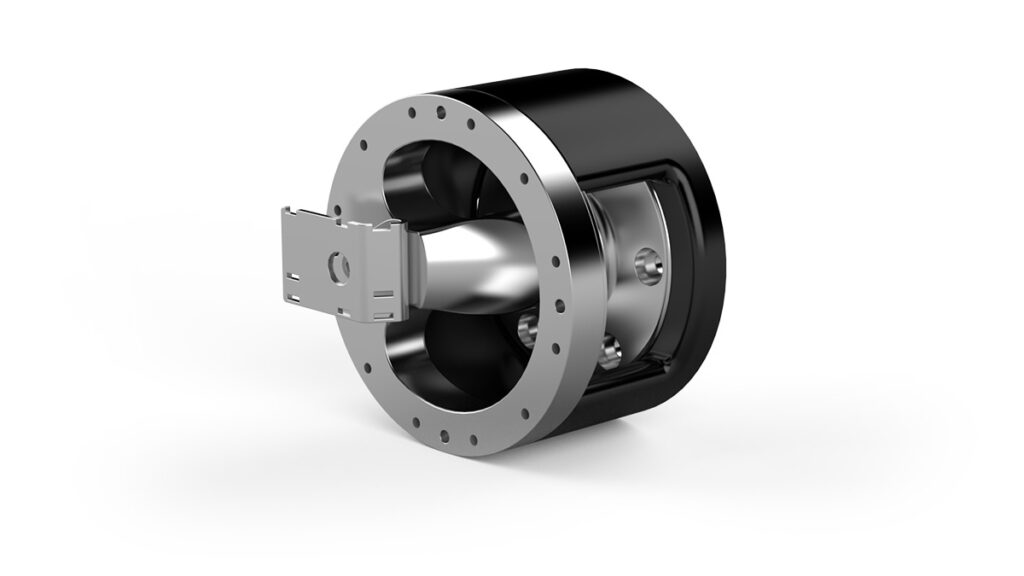 CiRo
With CiRo cables and hoses  stays in place which leads to less wear and prevents continuous maintenance needs.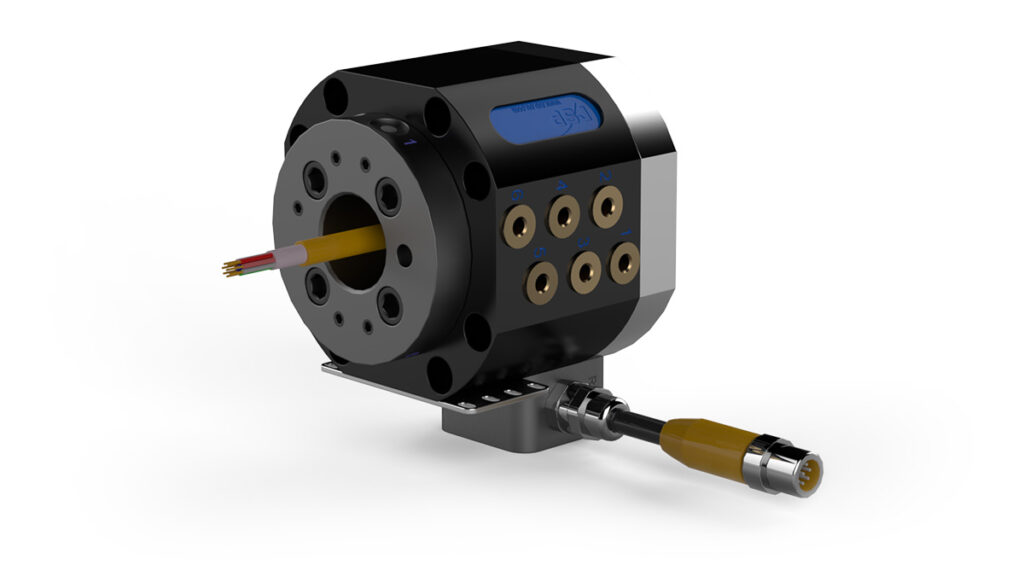 Swivels
Enables free movement of the robot while transfering compressed air and electric signals to the tool, resulting in decreased wear on hoses.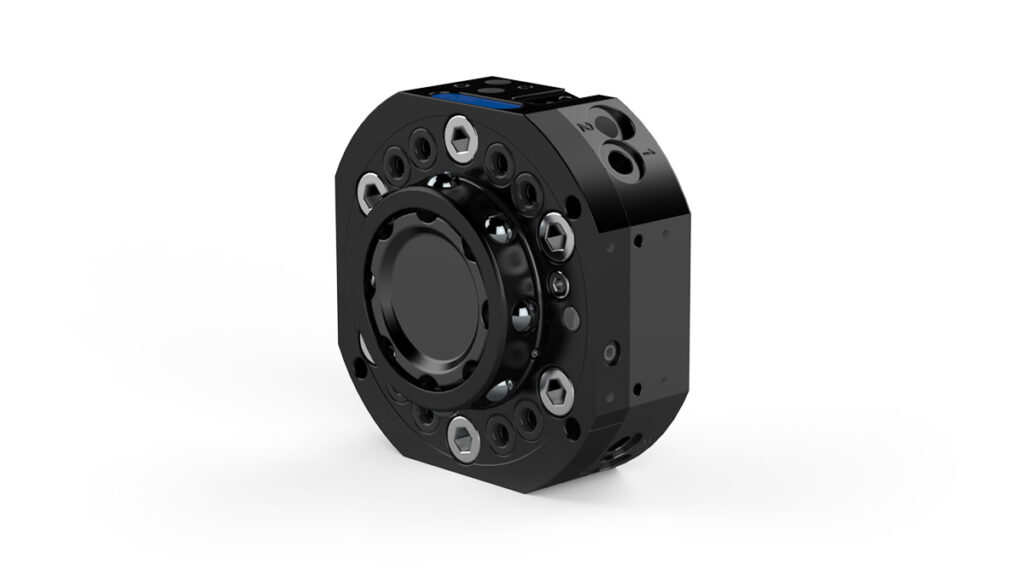 Modular TC
Our smaller models of tool changers that are modular and can easily be adapted to your specific robot application demands.