Machine tending with robot was the reason George Devol and Joseph Engelberger invented the industrial robot in the 1950:s. The first robot was hydraulic, of polar type and was used for tending a die casting machine. Ever since then the robot industry has created great solutions for tending machines of all kinds. Today most of the applications are robots changing parts in CNC-machines or similar processes. But the result is the same. We take away people from monotonous tasks and have them focus on more important part of the work. Machine tending is also the most common way of small companies to invest in their first industrial robot,.
General machine tending operations
Using a robot system to automate the process of loading and unloading production machines is probably the most common use of robots in todays industries. Apart from CNC-machines, injection moulding, die casting and press break applications are common. Most of the system integrators have a lot of experience in this area and many of them have developed their own plug and play solutions that can be installed, tending any CNC-machine. Robots in machine tending are normally equipped with some kind of gripper, or even multiple grippers. In solutions where robots are tending more than one machine you might need to change to gripper depending on part to be handled. Thanks to the tool changers from RSP the robot can automatically switch between various tools or grippers.
Another common used application is where the robot not only are handling the parts to be machined, but also the fixture for the part. This is also a great way of increasing the flexibility of the robot by using tool changers from RSP. A robot, standing still is a bad ROI. Let the robot perform other tasks while the machining is running. During machine cycle, the robot can perform other tasks with the part, like measuring, cleaning, de-burring etc. Basically you can say that to maximize your investment you want to use your robot as much as possible. And the technology of today makes almost anything practicable.
Challanges now, and in the future
Even though robots are smart, humans are smarter. And we need to make sure that our qualified CNC-programers and operators are able to focus on the tasks they are qualified to. Let the robots take care of the monotonous work, for everyones best. Generally robots repeatability is very good and when it comes to handling parts they are perfect. This also helps when it comes to assure quality in our production lines.
As the robot manufacturers are continuously developing new systems and solutions for robotic automation we can rely more and more on the robots to perform tasks flawlessly. A challenge for the future is the safety of operation. However many of the robot manufacturers have already developed safety systems. With new systems like ABB SafeMove and KUKA Safe Opertions it is important that the suppliers of peripheral equipment follows the path. RSP have already a patented solution for tool changers with integrated safety.
This video demonstrates a complete machine tending solution using a ABB IRB2600ID with a complete Tool System from Robot System Products.
Robot System Products – Technology and solutions
When it comes to machine tending RSP, with its complete product palette is a leading supplier. Products used in this type of processes are tool changers, swivels, hose packages, CiRo and more. But since the difference of applications in machine tending varies a lot, RSP has solutions to implement almost anywhere. It is not uncommon for the robot to need access even in confined spaces and therefore needs to position itself in special positions. In those cases you don't want a loose hanging hose package interfering with the robot movement. A swivel takes care of this. And maybe the robot is only equipped with a gripper using only air and now electrical signals. RSP has a wide range of swivel solutions, with only air if that is the case of demand.
Many system integrators are using ABB RobotStudio for simulation software to create the full application before starting to build it. RSP provides a special add-in for RobotStudio with all our complete tool systems. Thanks to this you can import a fully dressed robot into the software with only a few clicks. The RSP tool systems are also a great solution from other points of view. When it is time to start building the applications, you can order the complete system from RSP with only one single part number.
Economic values and technical advantages from RSP
At Robot System Products we have our roots in the robot world. With years of experience and knowledge we can make sure to give you the best support and solutions in technical assistance, development and investment processes. By having close communication with the robot manufacturers we provide systems that are top-of-the-line well proven. We also provide a range of various patented solutions that ensure you as a customer to get more values in your automation investments.
Products suitable for machine tending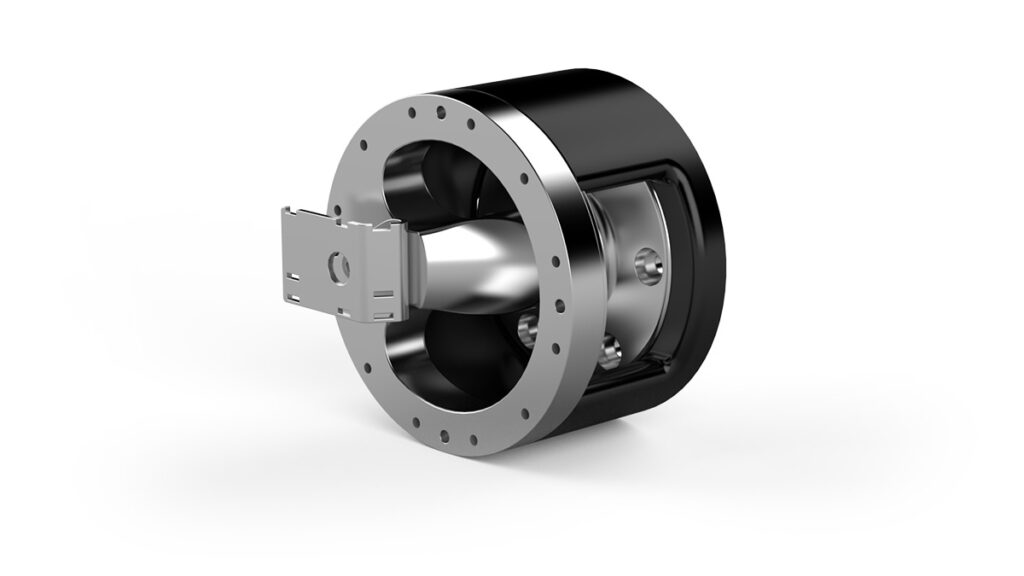 CiRo
With CiRo cables and hoses  stays in place which leads to less wear and prevents continuous maintenance needs.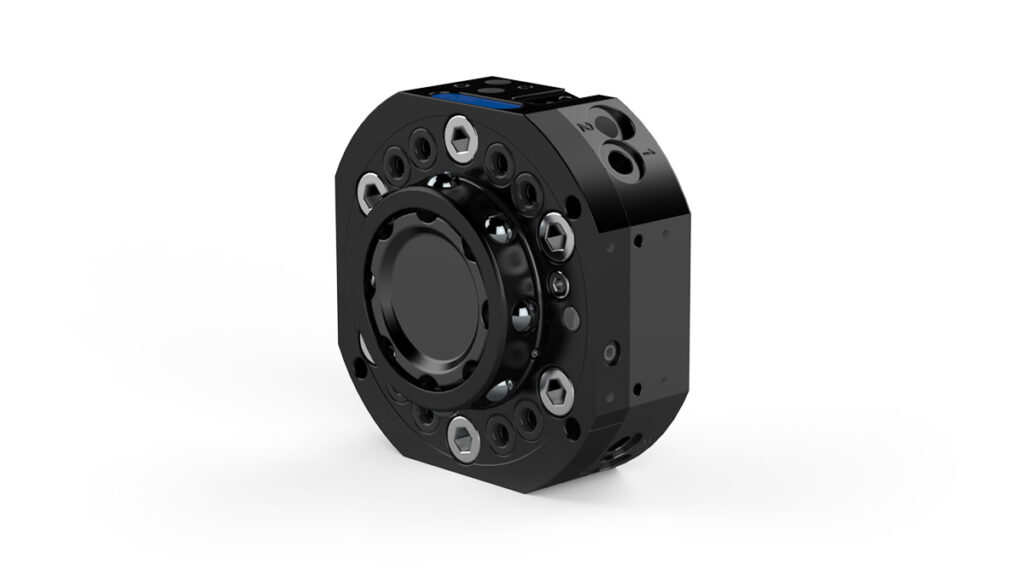 Modular TC
Our smaller models of tool changers that are modular and can easily be adapted to your specific robot application demands.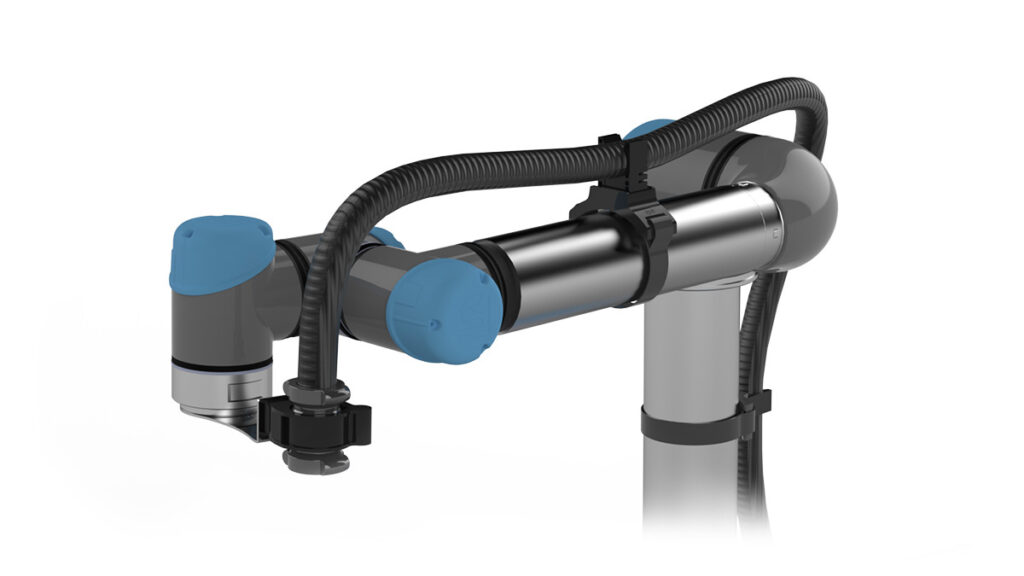 Hose packages
Our standard assortment of hose packages involve more than 100 robot models. Parts for building your own package are also available.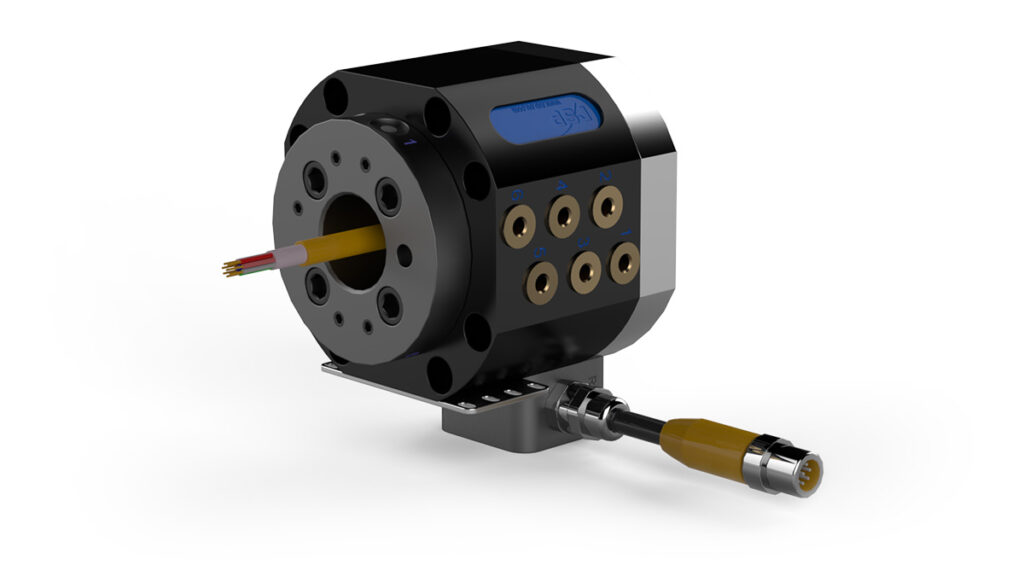 Swivels
Enables free movement of the robot while transfering compressed air and electric signals to the tool, resulting in decreased wear on hoses.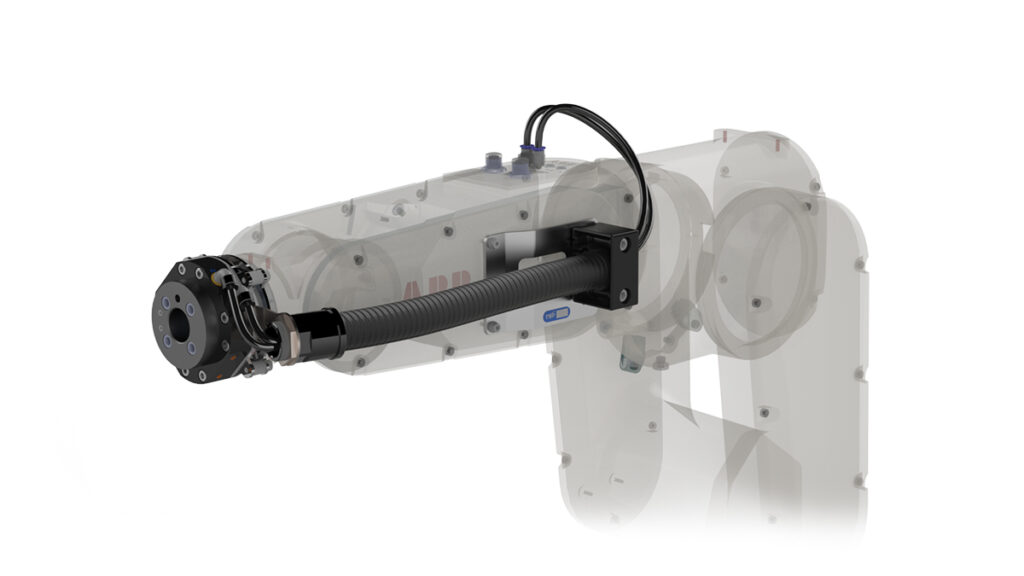 Tool Systems
Complete dress packs for your robot model. An optimized system with quick installation and low maintenance making it a flexible solution.